I thought it was time for a pregnancy bump reveal. There's a little boy in there!  We are so excited and can't believe we only have 5.5 weeks to go.
When I first got pregnant I was overwhelmed by how little "good" or "common sense" information about pregnancy was available on the internet (or in books for that matter).  Now that I've got 8.5 months of pregnancy under my belt (literally!) I thought I'd share my common sense survival guide to pregnancy. Of course this is in no way medical advice and you should always discuss your medical condition with your doctor.
Books and Websites

You'll find really quickly that most books and websites have an agenda (pro-natural childbirth, pro-epidural etc etc etc). From The Hips in particular does a great job of not having an agenda and educating you about all your options (with pros and cons of each). The authors also have a nice voice.  I particularly liked the Perfect Hormone Balance book's common sense approach to handling the inconveniences of pregnancy that many doctors will just tell you to "endure" like morning sickness and mood swings.  I think it should be handed out with every positive pregnancy test.  It's that good.  I found that BabyCenter.com is one of the better baby/pregnancy websites.
Food
If I could only give one piece of advice to other pregnant women it would be: stay hydrated. So simple and so overlooked.  I drink about 2.5 liters of water a day.  Low fat mozzarella string cheese really helped with my morning sickness.  Coconut water is a natural gatorade and helped me stay hydrated and avoid leg cramps (it has as much potassium as three bananas!)
Clothes
Everyone's belly grows at different rates and in different ways so that only real advice I can give you is shop around and don't spend too much on anything (since you seriously might outgrow it in a week). I bought a pair of expensive Juicy Couture corduroys and only wore them for a month.  A total waste of money. I also had two separate breakdowns in maternity stores — I'd suggest going with a pregnant friend or your mom.  The changes in your body can be really overwhelming and it seems impossible at first to figure out how to still feel like yourself.
What worked for me (a petite woman with wide hips and a huge bust): I was actually happiest when I adapted my pre-pregnancy clothes. I have lived in my Beyond Yoga pants and loved layering cardigans with J Crew tank tops (size medium and size large) — this  took me through the 8th month of pregnancy. When my bump got too big, I switched to Pea in the Pod maternity tee shirts (that were WAY too big for the first two trimesters).  I also lived in Micheal Star cowl necks through the entire winter (and I might even be able to wear them post pregnancy).  When I had to be dressed up for work or social stuff, I found that dresses from Talbots and Club Monaco two sizes larger than my normal size were MUCH better than anything "maternity".
I found a chunky necklace or two made me feel more pulled together and less self conscious about my new (HUGE) bust.  Oh and if your boobs get huge (not everyone's do), go get fitted for new bras ASAP at someplace like Intimacy.  This is probably were I spent the most money on pregnancy clothes and it was worth every penny.  They will also take most maternity bras and turn them into nursing bras. Target has a great maternity line that is really affordable and I also found that their plus size line worked well too (and in most stores they are close together so that makes shopping easy).   I basically live in sneakers and clogs these days (I really really miss all my nice shoes….).
General Advice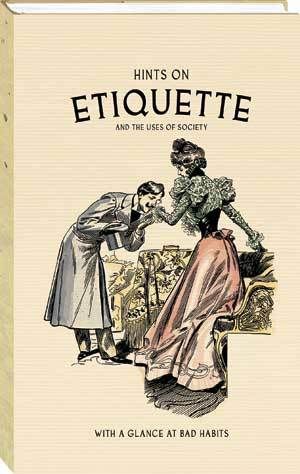 Every woman has a different experience being pregnant — which can be harder than you'd think and was a real shock to me. I naively thought that since all babies need roughly 10 months in the womb that the experience would be a series of identical milestones (ohhh how wrong I was!).   I didn't suffer from constipation (see water!) or back spasms or morning sickness (see string cheese!) or Braxton Hicks (see water again!) or food aversions.  But, I did suffer from vertigo and major major fatigue. My second trimester was the hardest three months of my life to date yet everyone around me said that their second trimesters were a breeze. It was scary at first that my friends and my mother hadn't suffered from these things and that I wasn't suffering from the things they had.
Also, it surprised me how hard women are on other women. Women seem to get very judgmental/self righteous/defensive/ competitive about labor choices and the use of formula, and on and on.  Forewarned is forearmed.  I learned to keep my mouth shut pretty quickly and tune out people who had an axe to grind on both ends of the spectrum. I have friends who've had every experience possible, from home births to scheduled cesareans, from full time nannys to attachment parenting.    My take: as women we should be glad we live in an age were we can become educated about our choices and make a choice as to how our baby comes into the world and what their first years are like.  This wasn't possible for our mothers' generation.
What would Miss Manners Say: When someone says they are pregnant, the ONLY response is "you are going to be great parents."  When someone tells you the sex of their child the best response is "it must be so nice to know!"  — otherwise you risk sounding like you think one sex is better than another.  I found that when I told people I was having a boy, they acted like having a boy was the equivalent of winning the pregnancy lottery.  Which got my back up.  Also, never comment on the size of a woman's bump ("you look great" is a good go-to if you feel you need to comment) or assume if it is large that she is about to deliver (the security guards where I work act as if I'm about to go into labor — every day for the last two months).
Pregnancy isn't easy (although it is pretty amazing to have another life inside you) and I hope this offers some practical resources for navigating your own pregnancy!